VAGINAL & VULVAL REJUVENATION
THE LEADING DOCTOR LED VAGINAL REJUVENATION CLINIC IN BRIGHTON & HOVE
Life events such as childbirth, weight fluctuation and hormonal changes may overstretch and damage vaginal tissue and the pelvic floor as well as alter mucosal tone of the vaginal wall. These changes can lead to urinary incontinence, vaginal atrophy, dryness and cause recurring infections all of which have a potential effect on the quality of life and self confidence.
The 3D-Vjuve Fractional CO2 Laser is an advanced device offering a minimally invasive procedure that embraces CO2 technology providing highly effective results for conditions including Menopausal Vaginal Atrophy, Stress Incontinence and Pelvic Floor Dysfunction.
Our new service fulfills a long-awaited need for women searching for a minimally invasive procedure to provide a clinical solution for various feminine concerns. The procedures are fast, painless, safe and provide highly effective results. All treatments are performed by our medical Director and female GP, Dr Ayanna Knight.
WHAT IS VAGINAL REJUVENATION?
With improvements in technology and increasing awareness of alternative procedures more and more women are turning to non-surgical treatments to address skin concerns and enhance overall wellbeing. Innovative, non-invasive aesthetic procedures that are quick with minimal downtime but long-lasting, meet the needs of today's female population juggling work, family life and social commitments.
Vaginal and Vulval Rejuvenation is increasing in popularity. This non-surgical treatment instantly tightens and restores vaginal health, leading to better function and heightened sexual gratification. As well as addressing cosmetic concerns that some women may have about this intimate area, Vaginal Rejuvenation also offers highly effective results for medical conditions such as Menopausal Vaginal Atrophy and Stress Incontinence.
HOW CAN VAGINAL REJUVENATION HELP ME?
STRENGTHENS Pelvic Floor Muscles
IMPROVES Stress Incontinence

CORRECTS Vaginal Laxity Post Childbirth
RELIEVES Vaginal Dryness & Painful Intercourse
WHAT ARE THE EFFECTS OF CHILDBIRTH & AGEING ON THE VAGINA & PELVIC FLOOR?
Physiologic changes in a woman's life, such as childbirth, weight fluctuations and hormonal changes due to aging and menopause, may alter the laxity of the vaginal canal, damage the pelvic floor and weaken the mucosal tone of the vaginal wall. These events often lead to the development of genitourinary conditions such as stress urinary incontinence (SUI), vaginal atrophy, dryness and psychological distress affecting a woman's quality of life, self-confidence and sexuality.
Vaginal atrophy is a very common condition, especially among women in menopause (either natural or induced) or following pregnancy and childbirth. The vulvovaginal region is very sensitive to oestrogen decline resulting in a series of consequences that impact directly on the quality of a woman's life; weakness and laxity of the vaginal mucosa, dryness, itching and burning, pain during sexual intercourse (dyspareunia).
Various treatment modalities are currently available to manage these symptoms and medical issues, ranging from invasive surgery to hormone-replacement therapy (HRT). Due to the risks and unwanted side effects of these traditional treatment methods more and more women are choosing non-invasive Vaginal Rejuvenation procedures such as Fractional CO2 Laser.
These treatments offer a safe, quick and painless treatment option to stimulate collagen and elastin regeneration, enhance blood supply and improve lubrication of the vaginal and labial tissues.
All treatments are carried out by our highly experienced female GP, Dr Ayanna Knight.
Our customised protocols & tailored treatment plans will help you strengthen your pelvic floor muscles & regain self-confidence.
WHAT ARE THE BENEFITS OF VAGINAL & VULVAL REJUVENATION WITH FRACTIONAL CO2 LASER?
The advanced fractional laser technology delivered by the 3D-Vjuve offers women minimally invasive procedures to provide a clinical solution to improve various feminine concerns. The treatments are affordable and eliminate the risks associated with surgery and anaesthesia.
Women around the world have experienced improvements in sexual function, overall wellbeing and increased confidence following Fractional CO2 laser treatments.
Enhanced sexual sensation & gratification
Improved cosmetic appearance of the vagina & labia
Greater confidence & self-esteem
Prevents premature urination & stress incontinence
HOW DOES THE VJUVE FRACTIONAL CO2 LASER TREATMENT WORK?
The Vjuve Fractional CO2 laser offers a combined modality for non surgical treatment that instantly tightens and restores vaginal health, resulting in better function and heightened sexual gratification. This treatment offers safe and effective relief from issues related to vaginal laxity.
The Vjuve Fractional laser delivers superficial energy into the vaginal skin to create tiny dots of 'micro-trauma' inside the vaginal canal.
The resulting heating response stimulates new collagen production improving the thickness of the vaginal lining.
A secondary benefit is in the improvement of urinary incontinence. Studies indicate that up to 30% of women aged between 30 and 60 suffer from this condition. Fractional CO2 Laser is a safe and effective treatment for this common indication, enabling an enhanced quality of life, quickly with no downtime. With the Vjuve Laser procedure we treat the entire pre-urethal space, increasing the thickness of the vaginal walls thus providing better support to the mid urethra underside. The result is a significant reduction in SUI symptoms, improved control of urination and long term continence.
In addition to the vaginal tightening, the fractional CO2 application can also be used for vulva rejuvenation and skin resurfacing.
WHY IS FRACTIONAL CO2 LASER THE BEST CHOICE FOR VAGINAL & VULVAL REJUVENATION?
Various technologies and medical treatments can be applied to aid the symptoms of vaginal atrophy and laxity. Such treatments include invasive vaginal surgery, topical hormonal gels or radio-frequency procedures.
Fractional CO2 Laser offers the most advanced laser treatment for vulvo-vaginal disorders as well as cosmetic and functional rejuvenation of the female genitals. Fractional Laser technology improves and replaces the most common techniques for treating vaginal relaxation caused by the loss of tone of the vaginal mucosa. Our Doctor Led Clinic offers these treatments with the 3D-Vjuve Fractional CO2 Laser to offer women a non-invasive procedure that is effective and delivers lasting results that are truly incomparable.
Advanced Fractional CO2 Laser Procedures exclusive to our Medically Led Brighton Clinic
SAFE & FAST
NO PAIN
NO DOWNTIME
EFFECTIVE RESULTS
WHAT CAN BE TREATED WITH THE VJUVE FRACTIONAL CO2 LASER?
Vaginal rejuvenation with 3D-Vjuve Fractional CO2 Laser offers instant, complete internal and external rejuvenation. Due to the advanced treatment modalities of this Fractional Laser device, vaginal tightening, labia rejuvenation and vulval skin resurfacing can be performed in just one session.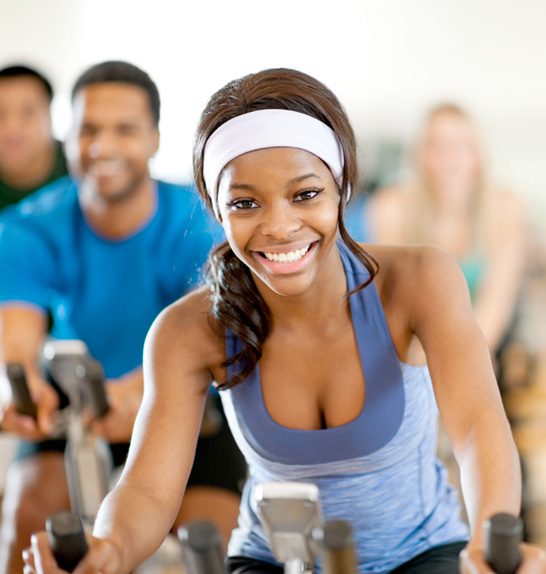 VAGINAL TIGHTENING & REJUVENATION
LABIA REJUVENATION
VULVAL SKIN RESURFACING
BIKINI AREA SKIN RESURFACING
LABIA, VULVAL & ANAL SKIN TAG REMOVAL
The Vjuve Fractional CO2 Laser offers a minimally invasive procedure that embraces CO2 technology to provide highly effective results for the following conditions:
GYNAECOLOGICAL CONCERNS
Peri-Menopause & Menopausal Symptoms
Vaginal Atrophy
Vaginal Dryness
Vaginal Laxity post pregnancy & childbirth
UROLOGICAL CONCERNS
Stress Urinary Incontinence (SUI)
Recurrent Urinary Infections
Premature Urination
Pelvic Floor Dysfunction
SEXUAL DYSFUNCTION
Reduced Sensation
Vaginal Laxity
Painful Intercourse (Dyspareunia)
COSMETIC CONCERNS
Vulval Skin Resurfacing for pigmentation & darkened patches
Vaginal Atrophy
Labia Tightening & Rejuvenation
Vaginal Tightening & Rejuvenation
VAGINAL TIGHTENING & REJUVENATION
1 session £650
(Fractional CO2 Laser)
Course of 3 sessions £1775
(10% discount)
LABIAL TIGHTENING & REJUVENATION
1 session £550
(Fractional CO2 Laser)
Course of 3 sessions £1485
(10% discount)
VAGINAL & LABIAL REJUVENATION PACKAGES
1 session £950
(Fractional CO2 Laser)
Course of 3 sessions £2,565
(10% discount)


BIKINI AREA SKIN RESURFACING & PIGMENTATION REDUCTION
1 session £450
(Fractional CO2 Laser)
Course of 3 sessions £1,215
(10% discount)
VULVAL AREA SKIN RESURFACING & PIGMENTATION REDUCTION
1 session £350
(Fractional CO2 Laser)
Course of 3 sessions £945
(10% discount)
PERI-ANAL AREA SKIN RESURFACING & PIGMENTATION REDUCTION
1 session £350
(Fractional CO2 Laser)
Course of 3 sessions £945
(10% discount)
INTIMATE AREAS SKIN RESURFACING PACKAGES
Bikini Area
Vulval Area
Peri-Anal Area
2 TREATMENT AREAS
1 session £650
(Fractional CO2 Laser)
Course of 3 sessions £1,755
(10% discount)
3 TREATMENT AREAS
1 session £850
(Fractional CO2 Laser)
Course of 3 sessions £2,295
(10% discount)